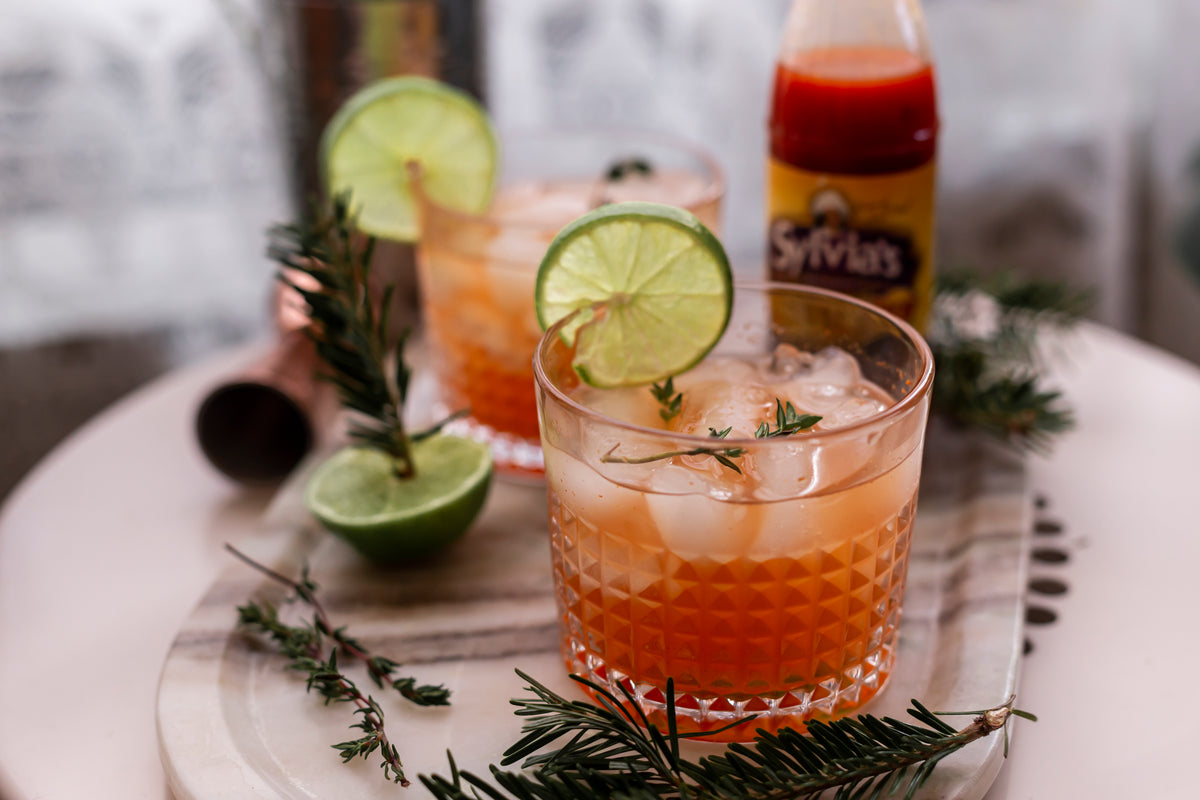 The perfect cocktail to keep you warm throughout the cold months. Sylvia's Kickin' Hot, Hot Sauce brings the ideal spiciness to this drink.
Prep Time: 5 minutes
Servings: 1
Ingredients:
1 tablespoon honey
1 teaspoon water
2 ounces blanco tequila or white rum
1 ounce fresh lime juice
6 dashes Sylvia's Kickin' Hot, Hot Sauce
Ice
Pinch of cayenne pepper
Lime wedge
Instructions:
1. In a small saucepan over low heat, combine the honey and water, and cook until the honey dissolves, stirring frequently. Remove from the heat.
2. Add the honey syrup, tequila, lime juice, Sylvia's Kickin' Hot, Hot Sauce and cayenne to a cocktail shaker with ice. Shake and pour over fresh ice in a rocks glass and garnish with a dusting of cayenne pepper and a lime wedge, then serve.