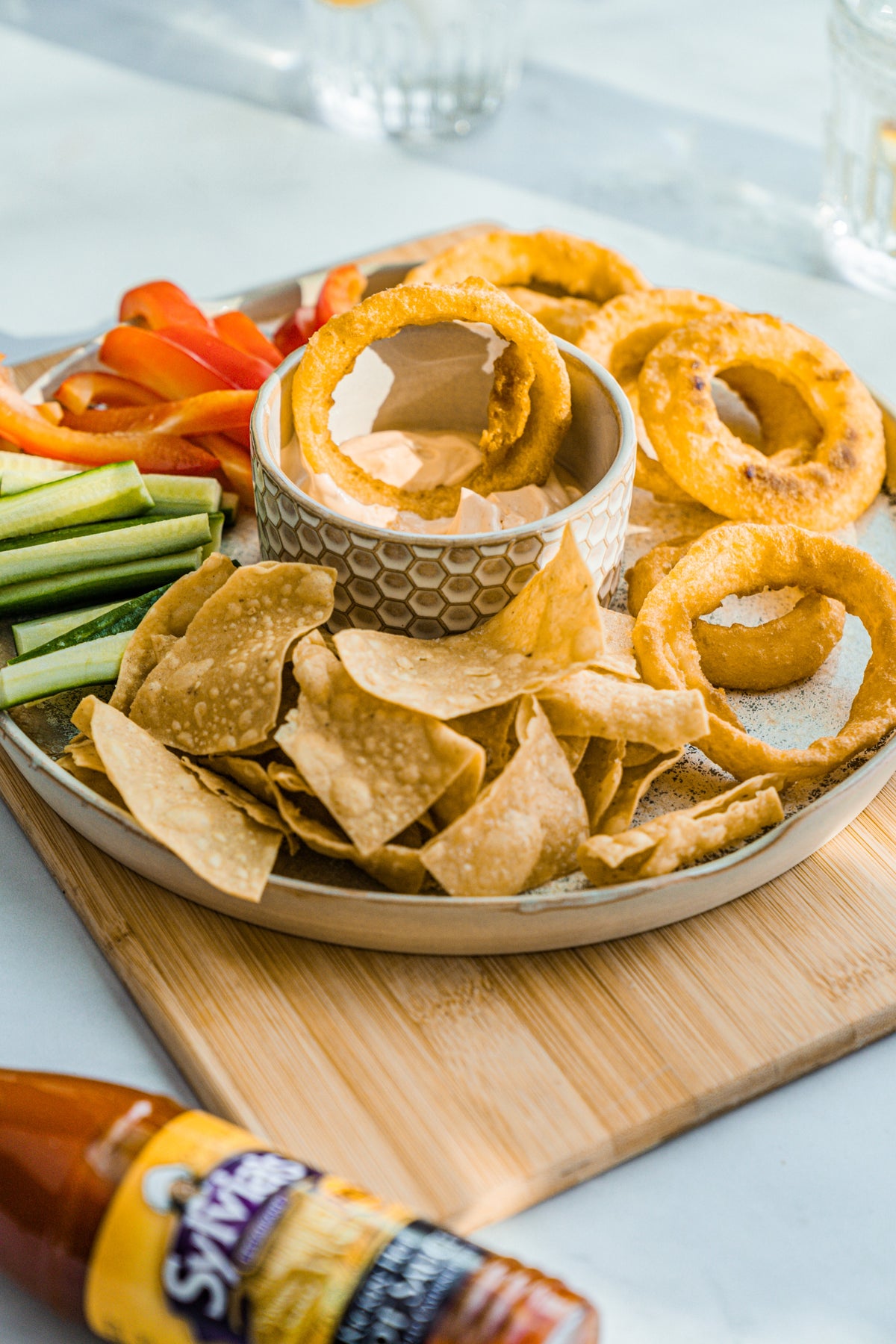 The perfect dip requires the perfect kick of heat and zing, and that's where Sylvia's Kickin' Hot, Hot Sauce shines the brightest! Made with Aged Cayenne Pepper, our Kickin' Hot, Hot Sauce adds heat and a whole lot of flavor to your dips making this Utah Fry Sauce, a chip's best friend! 
Prep Time: 90 minutes
Servings: 4-6
Ingredients:
1 cup mayonnaise
2/3 cup ketchup
1 ½ tbsp dill pickle juice
1 ¼ tsp Worcestershire sauce
1 tsp paprika
2 tsp tsp Sylvia's Kickin' Hot, Hot Sauce
1/4 tsp cayenne pepper
Instructions:
Place all of the ingredients into a medium bowl. Whisk really well until combined. Serve immediately or cover tightly with a lid, and let chill in the fridge for a few hours to let the flavors blend.

Serve with onion rings, french fries, chips, vegetables or anything else of your choice! Enjoy!
Note: Stays good, covered tightly and kept in the fridge for up to one week.