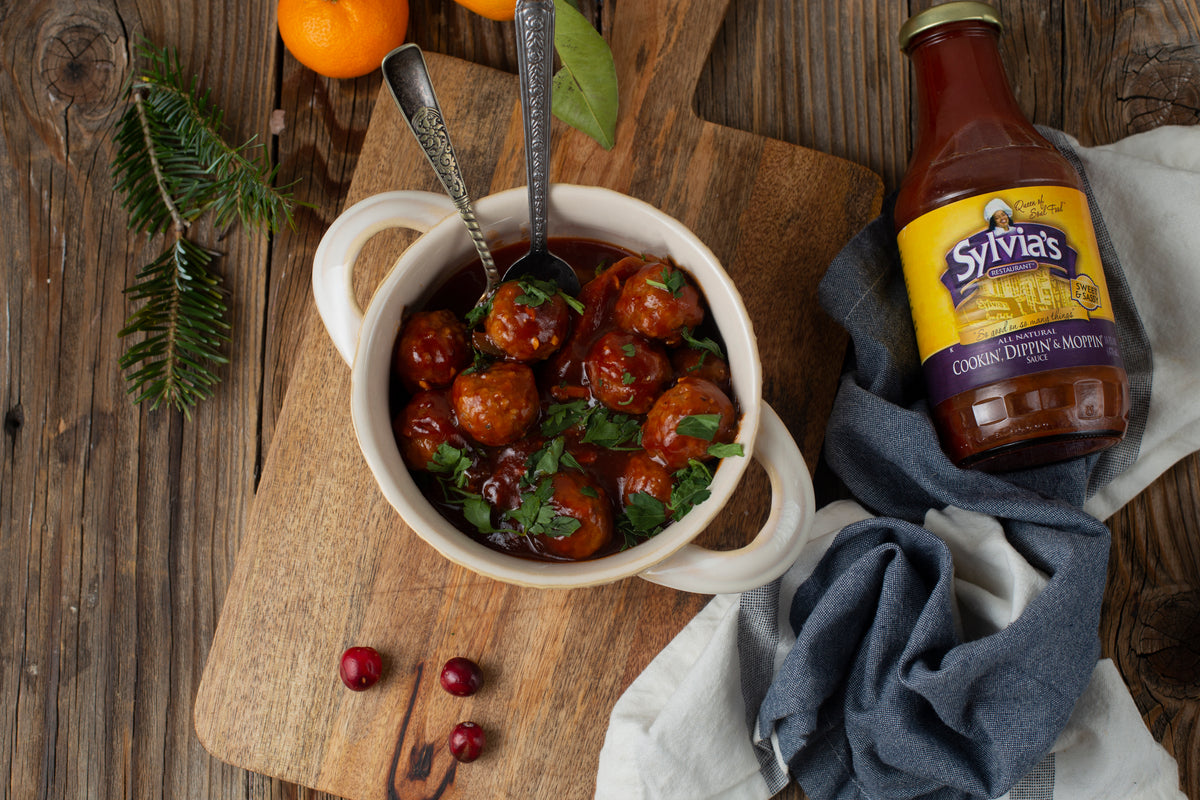 An easy 3-ingredient appetizer recipe for cranberry bbq meatballs made with cranberry sauce, bbq sauce, and fresh or frozen meatballs.
Prep Time: 5 minutes
Cooking Time: 25 minutes
Servings: 8
Ingredients:
28 ounces frozen or homemade meatballs
14 ounces whole cranberry sauce
3 cups Sylvia's Sweet Cookin', Dippin' & Moppin' Sauce
Instructions:
1. Combine sauces over medium heat in a large deep skillet and cook until bubbly.
2. Add meatballs in a single layer and stir to coat completely. Reduce heat to medium-low, cover and cook until meatballs are heated through; about 15 -20 minutes for frozen, 10 minutes for fresh.
3. Remove cover and continue to cook for several minutes, stirring occasionally, until sauce is reduced and completely coating the meatballs. Serve on their own as an appetizer, or as a main dish over rice.
4. For slow cooker method, stir sauces together in the pot, then add meatballs and stir to coat. Cover and cook on low for 2-3 hours or until heated through and ready to serve. Stir again just before serving.