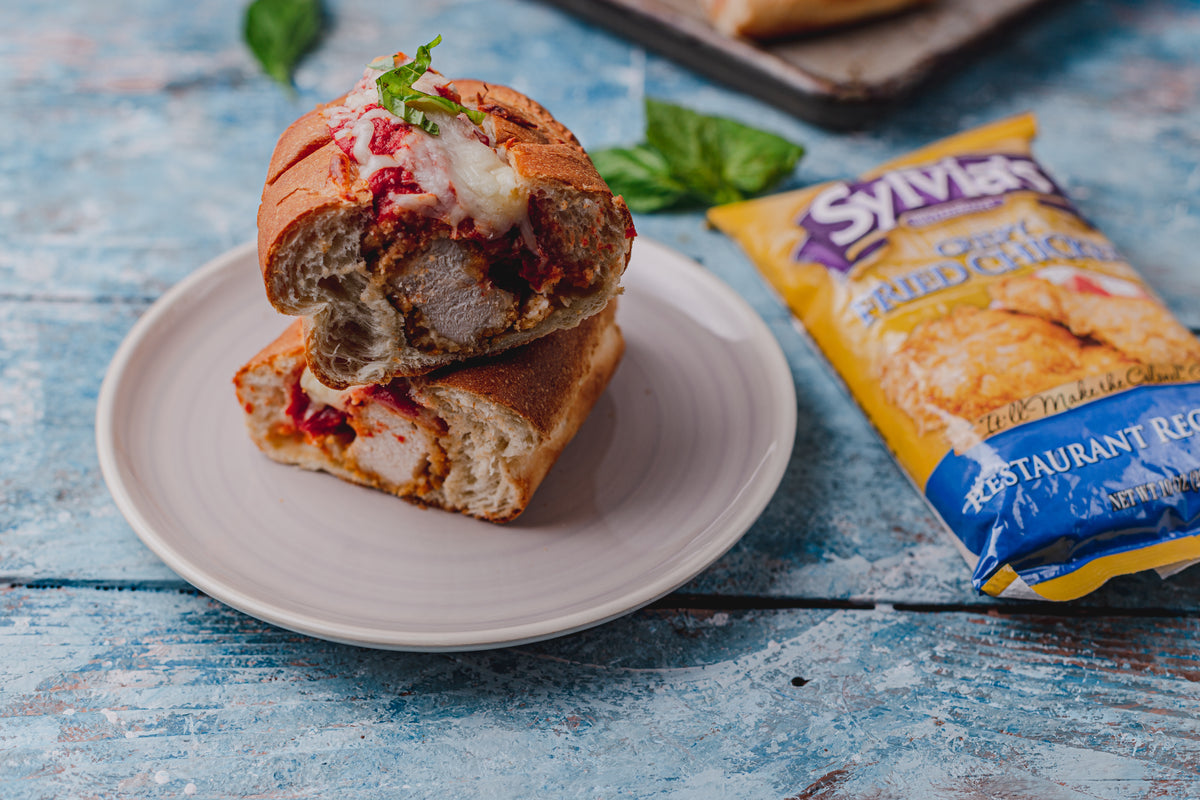 Our Crispy Fried Chicken Mix takes this recipes to a whole new level! Revel in the flavor and ease of this delicious sub.
Prep Time: 10 minutes 
Cooking Time: 15 Mins
Servings: 6
Ingredients:

6 hoagie rolls

Breaded chicken tenders about 1 ½ - 2 chicken breasts worth, total

1 Bag of Sylvia's Crispy Fried Chicken 

1 egg

1/4 cup water

1 ½ cups shredded mozzarella cheese

1 cup spaghetti sauce

Fresh basil optional
Directions:

Slice rolls lengthwise almost all the way through, like a hot dog bun. If desired, also slice them width-wise completely. Place into an oven safe baking dish.

Follow Sylvia's Crispy Fried Chicken directions to bake chicken tenders.

Once chicken tenders are cut chicken tenders into strips, and stuff into sliced hoagie rolls.

Spoon spaghetti sauce over top of hoagies, then top with cheese.

Bake at 425 degrees F for about 10 minutes, until cheese is melted and bubbly.

Top with fresh basil and Enjoy!