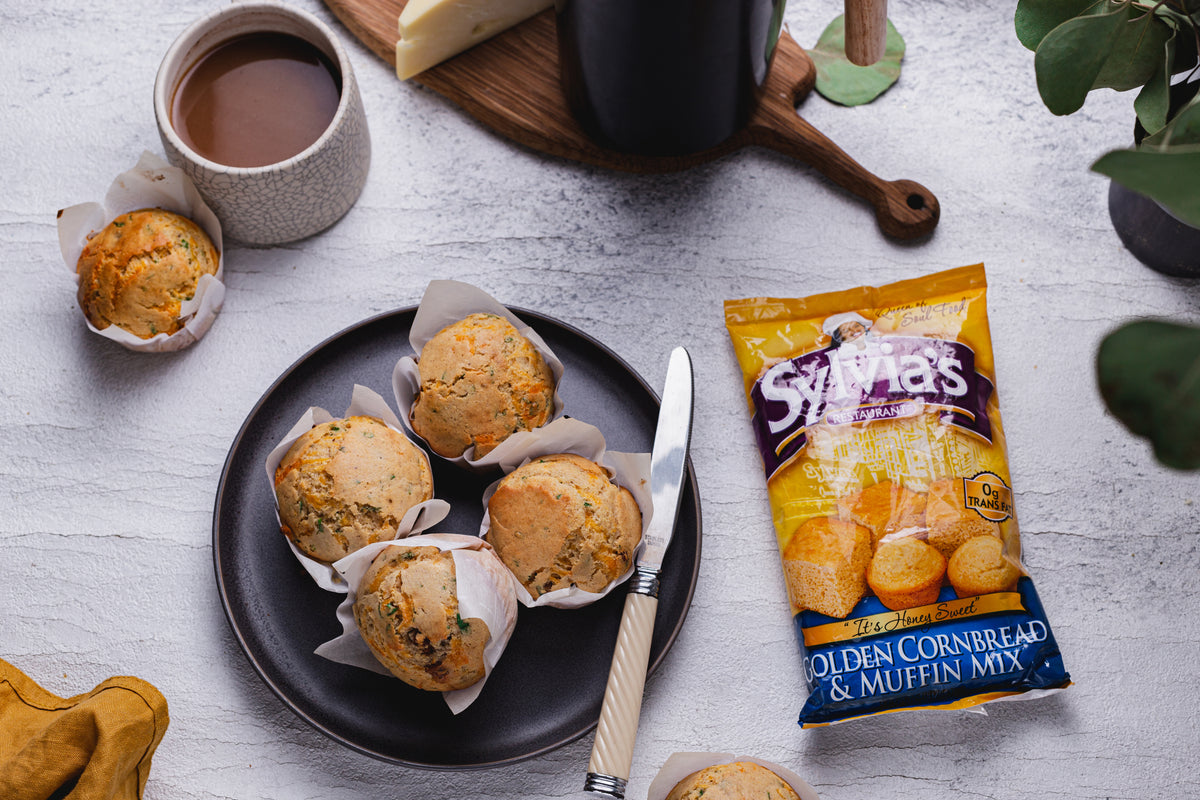 Everything we love all in one! Serve slightly warm with soups, breakfast, or just butter at any point in the day!
Prep Time: 20 minutes
Cooking Time: 60 Mins
Servings: 10
Ingredients:
1 egg

1/2 cup milk

1 1/4 cup grated cheddar cheese divided

6 or 8 strips bacon cooked to almost crisp and crumbled

1/4 cup vegetable oil

1/2 teaspoon Sriracha hot sauce (use a dash or two of Tabasco Sauce instead, if desired)

1 bag of Sylvia's Golden Cornbread and Muffin mix
Instructions
Preheat your oven to 375 degrees Fahrenheit.

Grease a 12-cup muffin tin well with butter and set aside.

In a large bowl, whisk together the Sylvia's mix with the egg, milk, cheese (reserve 1/4 cup for topping the muffins before baking) and the crumbled bacon and stir into the dry ingredients until combined.

Divide the batter evenly between the 12 prepared muffin cups and top with the remaining 1/3 cup grated cheddar cheese.

Bake for 15-20 minutes at 375 degrees Fahrenheit or until the tops are slightly golden brown, the cheese is browned and bubbly, and the muffins are baked through (test with a toothpick).

Let cool in the muffin tin for about 5-10 minutes until removing the muffins to a wire rack to cool completely.