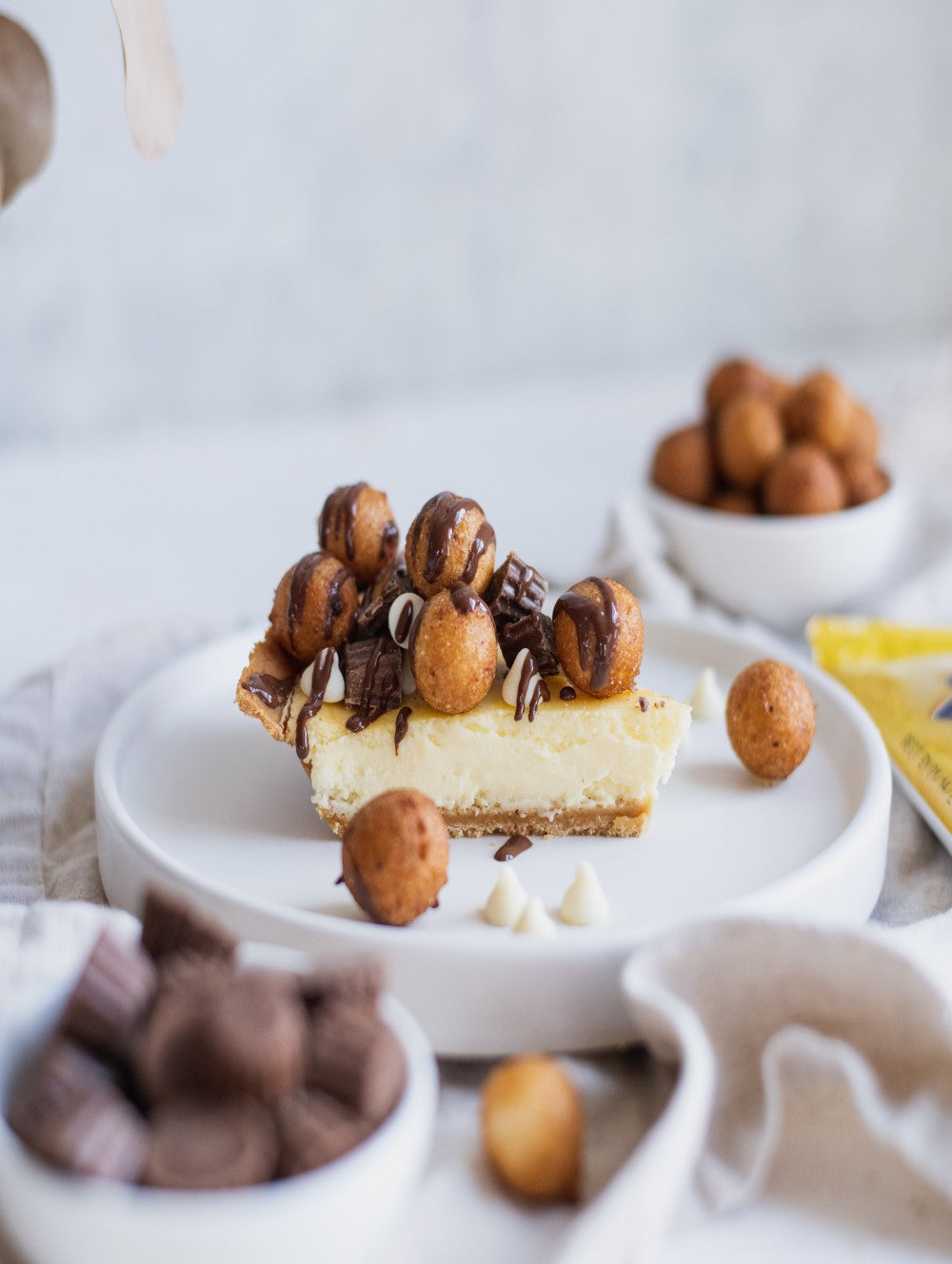 As sweet as Peanut Butter Pie–that's baking with Sylvia's! An easy to bake, flakey crust married perfectly with a rich peanut butter filling. Dig into this sweet treat all year round, with Sylvia's!

Prep Time: 120 minutes
Cook Time: 15 minutes
Servings: 6
Ingredients:
For the crust:
14 whole graham crackers (196 grams)
1 tablespoon light brown sugar
7 tablespoons (99 grams) unsalted butter, melted

For the filling:
8 ounces (227 grams) cream cheese, at room temperature
3/4 cup (94 grams) powdered sugar plus 2 tablespoons, divided
1 cup (270 grams) creamy conventional peanut butter
1 cup (240 grams) heavy whipping cream
1 teaspoon vanilla extract

For the topping:
Instructions:
Preheat the oven to 325°F.

For the crust: In the bowl of a food processor, process the crackers and sugar until finely ground. Add the butter and pulse until moistened. Use the bottom of a measuring cup, glass, or ramekin to press the crust mixture into the bottom and up the sides of a 9-inch pie plate. Bake until fragrant, about 10 to 12 minutes. Cool completely on a wire rack.

For the filling: In a large bowl, use an electric mixer to beat the cream cheese, 3/4 cup powdered sugar, and the peanut butter until light and fluffy, about 3 minutes.

In a separate bowl, use an electric mixer with the whisk attachment to whip the heavy cream until thick and light. Add in the remaining 2 tablespoons of powdered sugar and the vanilla extract and continue to whip until stiff peaks form.

Gently fold the whipped cream into the peanut butter mixture. Pour into the prepared pie shell and freeze for 3 hours or chill in the fridge at least 6 hours.

Prepare Sylvia's Hush Puppies Mix after their instructions on the back of their package.

Place your melted chocolate in a resealable bag or piping bag. Snip off a tiny corner of the bags tip. Squeeze slightly to drizzle the melted chocolate over your pie. Top with mini peanut cups. Serve frozen or refrigerated. Decorate your pie with Sylvia's Hush Puppies Mix.

Enjoy!