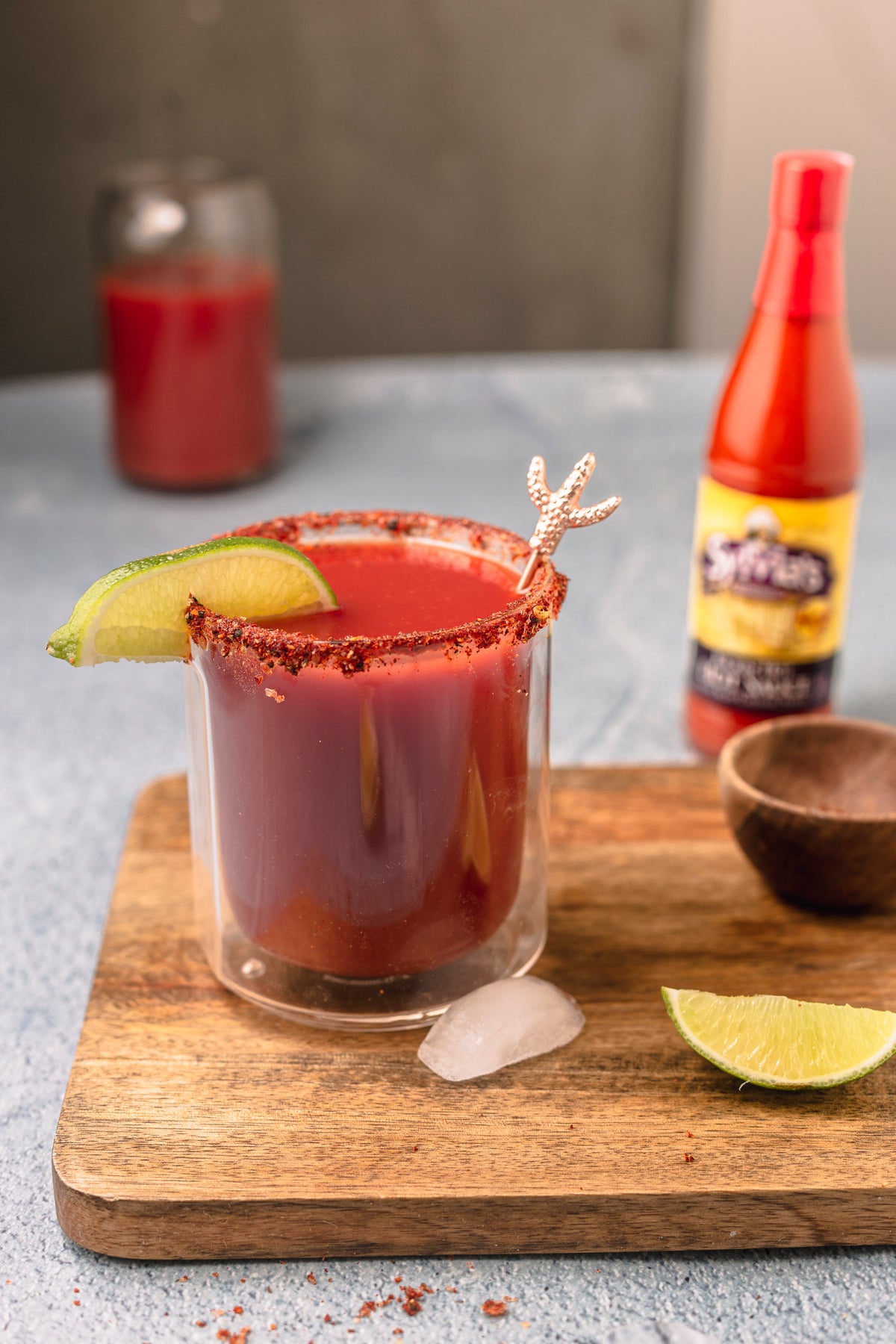 It's 5 o'clock somewhere, especially when you have a Michelada. This cocktail made with tomato juice and Sylvia's Kickin' Hot, Hot Sauce is a favorite for happy hour, brunch, or parties. 
Prep Time 5 minutes
Cook Time 0 minutes
Servings: 1 drink
Ingredients:
1/2 C tomato juice
1-2 tsp Worcestershire sauce, depending upon taste
1/2-2 tsp Sylvia's Kickin' Hot, Hot Sauce
Freshly ground black pepper
1 tbsp fresh lime juice and extra lime wedges for garnish
4-6 oz beer, any light style beer that you like
Chili powder and kosher salt for rimming the glass
Instructions:
Add chili powder and salt to a shallow plate or bowl using a 50/50 ratio. Use a lime wedge to wet the rime of the glass, then roll the rim around in the chili powder and salt mixture to rim the glass. 
Add the ice to the glass and then the tomato juice, Worcestershire sauce, Sylvia's Kickin' Hot, Hot Sauce, pepper, and lime juice to the glass and stir.
Top with beer and serve with extra lime wedges.