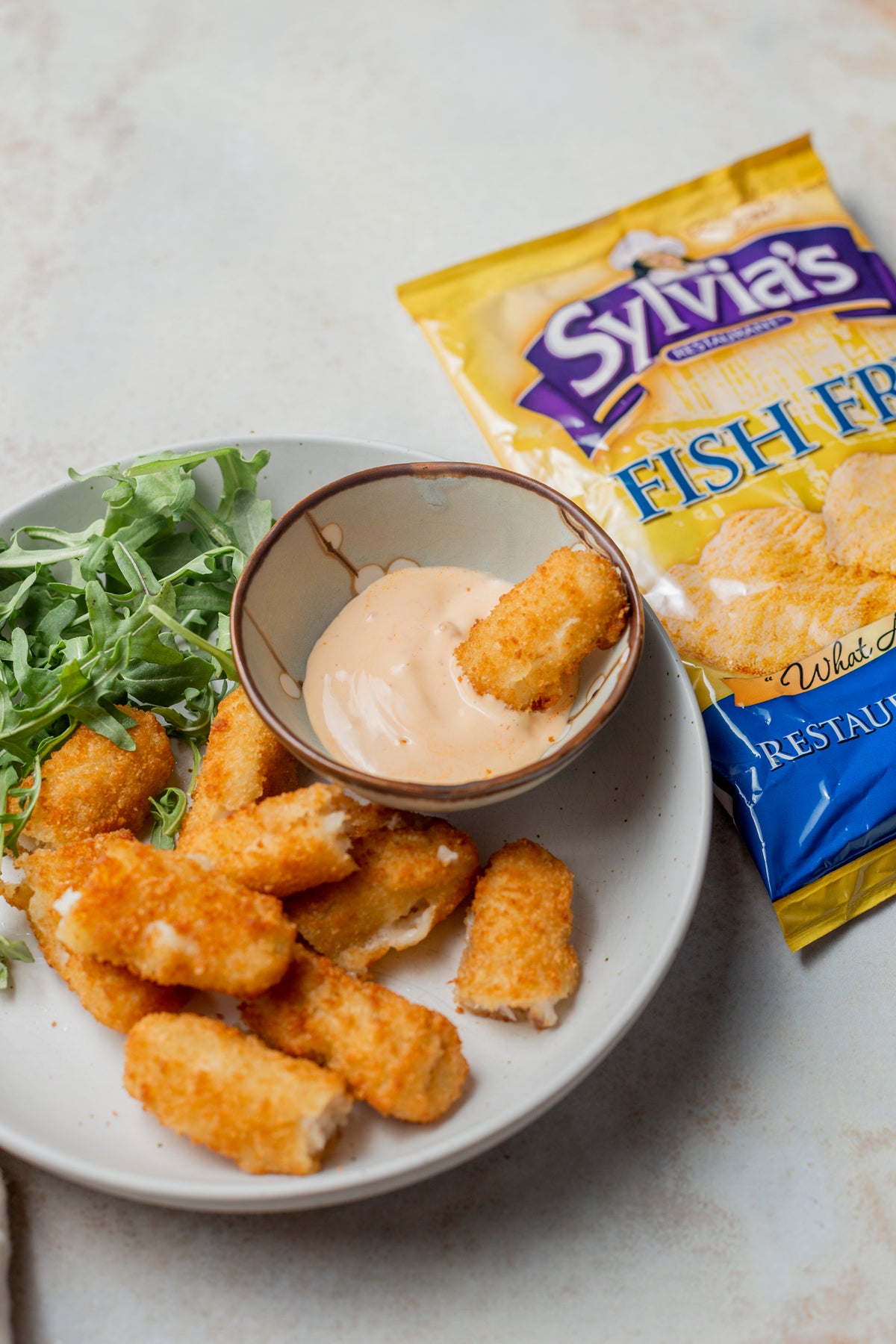 Quick, easy, and delicious! No more serving frozen fish sticks when you can serve these fresh, crispy fish nuggets with dipping sauce instead. Perfect for kids and adults anytime of the week. 
Prep Time 10 minutes
Cook Time 15 minutes
Servings: 4
Ingredients:
Nuggets
Dipping Sauce
3/4 C mayonnaise
1 tbsp honey
1/4 tsp garlic powder
Instructions:
Preheat oven to 425 degrees.
Rinse the fish with cold water, then shake to remove excess.
Roll fish in Sylvia's Fish Fry Mix until evenly coated. 
Place the nuggets on a baking sheet lined with parchment paper.
Bake in the oven for 8 minutes, then remove from the oven and flip the nuggets over.
Return to the oven and cook for another 7-8 minutes until the second side of nuggets is brown.
While the nuggets are in the oven, mix together the mayonnaise, honey, garlic powder, and Sylvia's Kickin' Hot, Hot Sauce. Serve alongside fish nuggets for dipping.
Air Fryer Cooking Instructions:
Preheat Air Fryer to 425 degrees. 
Add the nuggets in a single layer and cook for 7-8 minutes, flipping if needed to brown evenly.