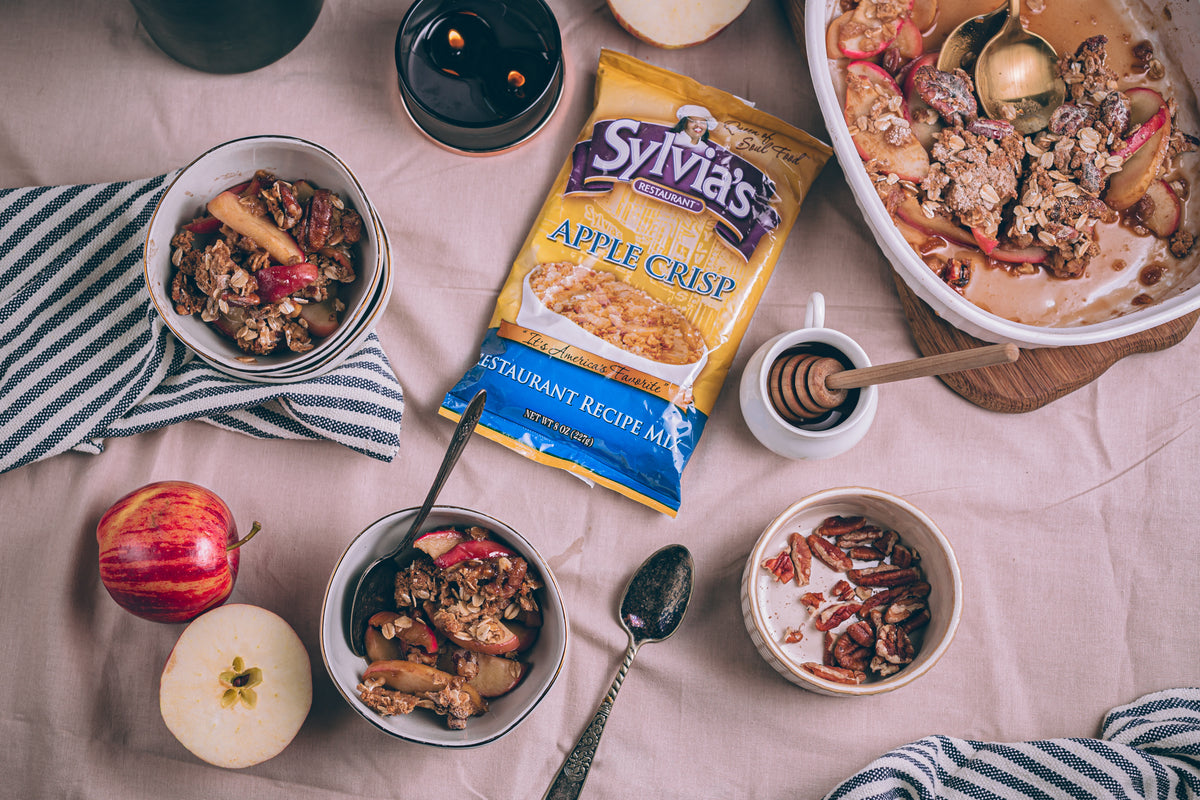 Cold weather calls for desserts to warm your soul! Our Maple Pecan Apple Crisp will definitely offer the warmth you need. 
Prep Time: 20 minutes
Cooking Time: 50 minutes
Servings: 6
Ingredients:

Apple Crisp Filling:  
4 apples, peeled & sliced

1/4 cup apple juice

2 TBSP brown sugar

1 TBSP cornstarch

1 tsp cinnamon

2 tsp maple extract
Apple Crisp Topping:
1 bag of Sylvia's Apple Crisp Mix

½ stick of butter
Ingredients:
1. Preheat oven to 375 degrees F. Spray a baking dish with non-stick spray.
2. Wash, peel and slice apples into wedges. Add apples to baking dish.
3. Combine 2 TBSP brown sugar, cornstarch and cinnamon. Pour in apple juice and maple extract. Stir, then pour over apples and toss gently to coat.
4. To make the topping, combine Sylvia's Mix and butter. Mix until butter resembles the size of peas. Stir in pecans. Sprinkle mixture over the filling.
5. Bake for 40 minutes. Remove from oven and cover with foil, then bake an additional 10 minutes.
6. Remove foil. Drizzle apple crisp with 2-3 TBSP maple syrup. Serve topped with vanilla ice cream and additional maple syrup.