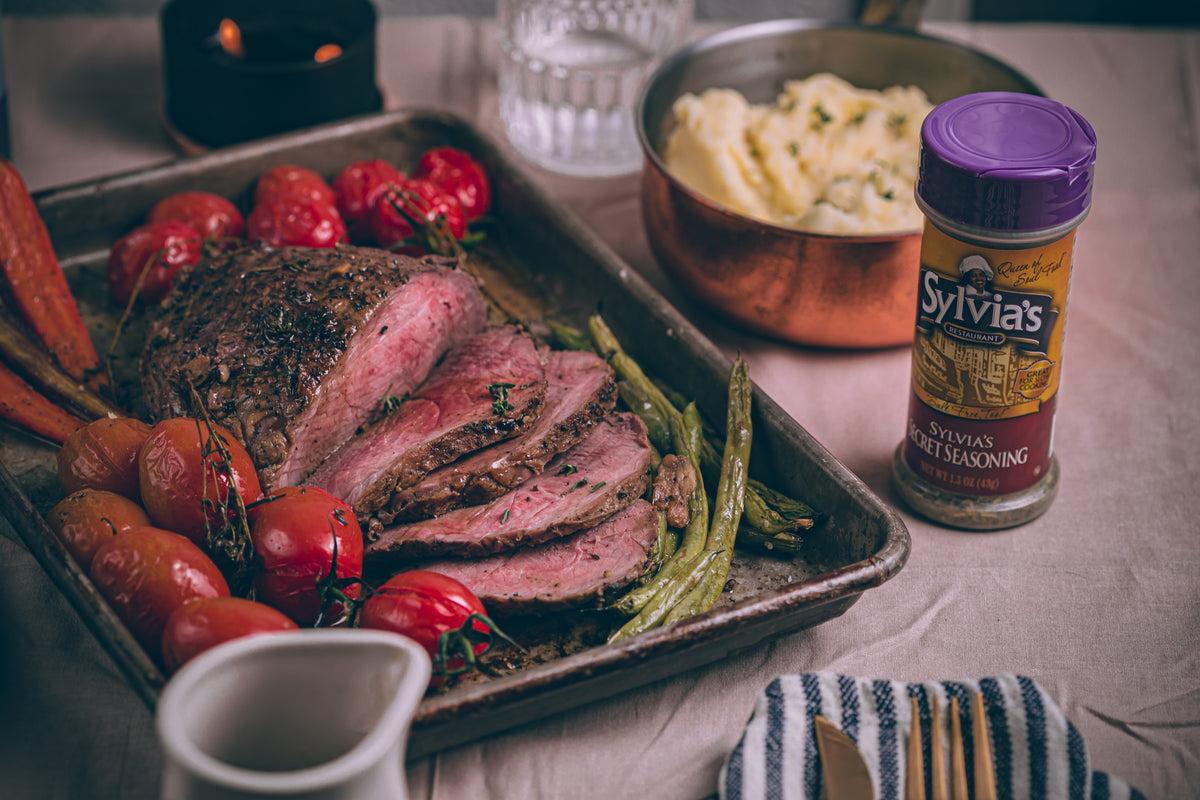 A centerpiece dish that will bring the whole family together during the holidays! Serve alongside your favorite side dishes.
Prep Time: 10 minutes
Cooking Time: 2 Hours 15 Mins
Servings: 8
Ingredients:
3 tbsp Sylvia's Secret Seasoning
2 cloves garlic, crushed
1 tbsp thyme leaves, plus extra sprigs to garnish
1 tbsp any neutral oil
2 tbsp horseradish
Butcher's Selection Beef Roasting Joint (typically 3 lbs), at room temperature
1 cup ripened cherry tomatoes
Béarnaise sauce, to serve


Directions:

1. Preheat the oven to 400 degrees
2. Mix together the crushed peppercorns, garlic, thyme, oil and horseradish. 3. Spread over the beef. Put the joint in a large roasting dish and roast for 25 mins per pound, plus 15 mins for medium; plus 20 mins for well done. Add the cherry tomatoes to the oven for the final 15 mins.
4. Remove the beef joint from the oven and transfer to a carving board. Cover loosely with foil and leave to rest for 20 mins.
5. Heat the béarnaise sauce according to the pack instructions. When the beef has rested, carve it, garnish with thyme and serve with the roasted tomatoes and béarnaise sauce on the side.