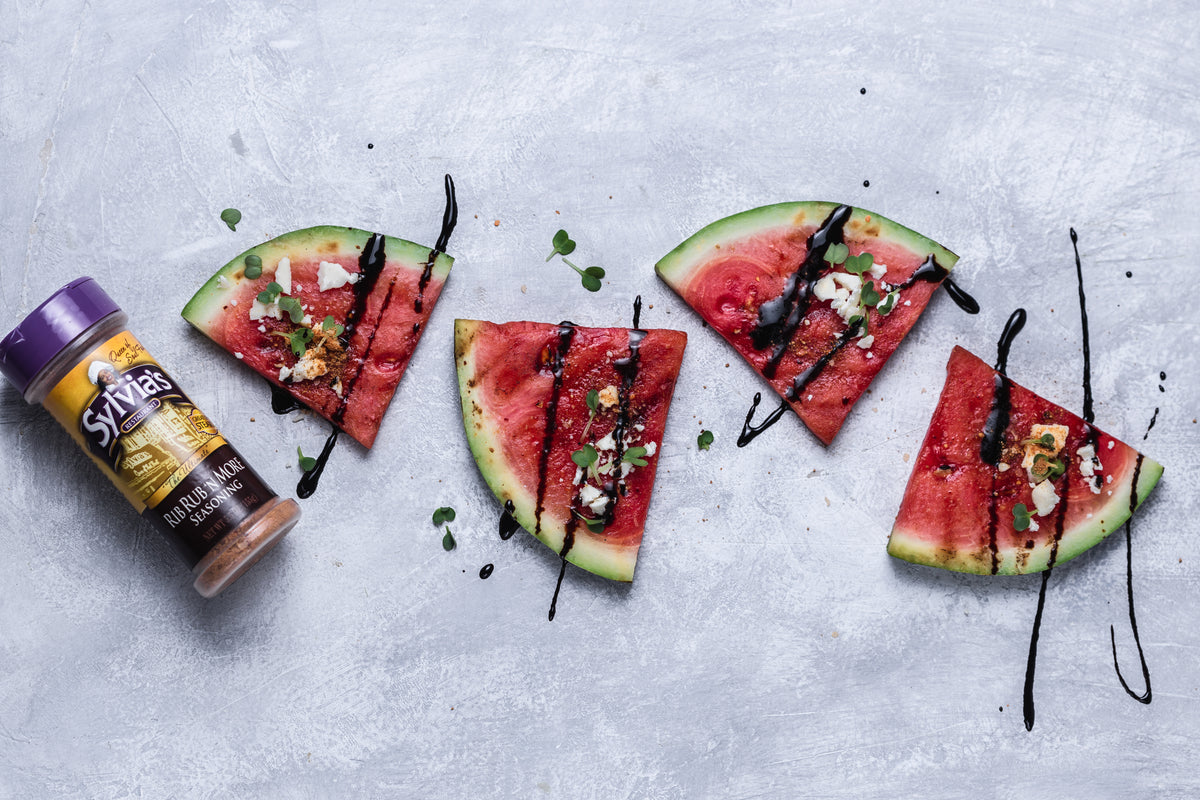 Use your Sylvia's Rib Rub Seasoning in creative ways! One of which is in this grilled watermelon recipe drizzled with balsamic glaze. A unique twist on a refreshing treat that you'll be glad you tried!
Prep Time: 5 minutes
Cook Time: 5 minutes
Serving: 4-6 people
Juice of 1 lime
1 small watermelon, cut into 1" thick wedges
1 tbsp of Sylvia's Rib Rub Seasoning
Balsamic glaze for drizzle (optional)
Instructions:
1. Heat grill or grill pan to medium heat. In a small bowl, squeeze the lime juice. 
2. Brush lime juice mixture and sprinkle the rib rub seasoningall over the watermelon wedges and place on grill. Cook until grill marks form and fruit softens slightly.
3. Remove from grill and drizzle with balsamic glaze.