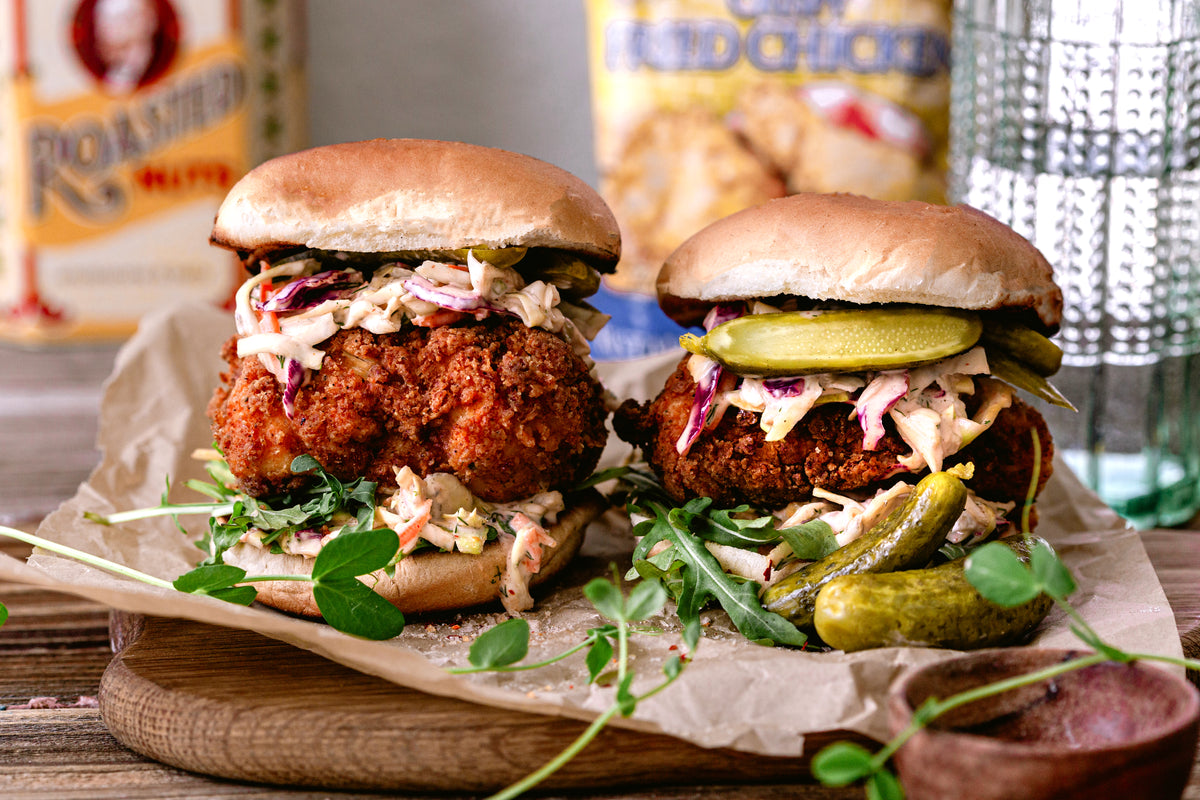 The search for the best chicken sandwich is over! Sylvia's Fried Chicken has the flavor, crunch and juiciness you're looking for. The best part is that you can make it where ever you are with just Sylvia's Fried Chicken Mix.
Prep Time: 15 minutes
Cooking Time: 25 minutes
Servings: 2
Ingredients:
1 chicken breast (skinless, boneless)
2 burger buns
Sylvia's Fried Chicken mix
½ cup buttermilk
½ cup of coleslaw mix
2 tbsp greek yogurt
Salt and pepper to taste
Pickles and arugula for topping
Instructions:
Cut chicken breast in halves and cover with Sylvia's mix first, dunk chicken in buttermilk, then finish with Sylvia's mix, shaking off any extra flour. 

Preheat the oven at 350F. Preheat canola oil in a large pot, etc dutch oven or cast iron skillet. Fry chicken breasts on medium heat for about 6-7 minutes on both sides. Then place the chicken on a sheet pan and bake for another 2-3 minutes or until the temperature is 165F. 

Meanwhile mix coleslaw with yogurt and season to taste, toast the burger buns. 

Place coleslaw, arugula on the bottom, then chicken breast and top with pickles and additional coleslaw.