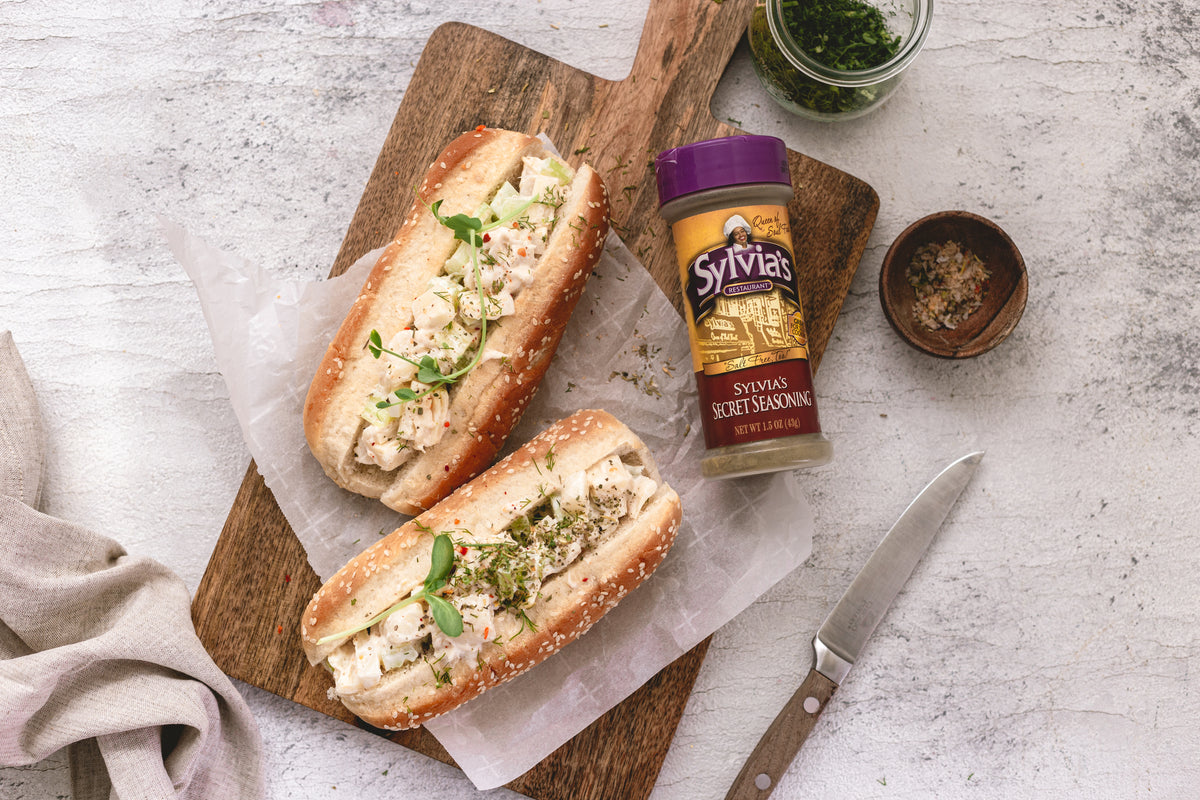 Whether you have a shellfish allergy, avoid animal products, or simply love hearts of palm, this vegetarian Lobster Roll is a must-try! Hearts of Palm is the perfect lobster substitute with its delicately mild taste and tender texture. Seasoned with Sylvia's Secret Seasoning for an extra dimension of flavor.
Prep Time: 15 minutes
Servings: 4
Ingredients:
2 - 14 oz cans hearts of palm, drained
1 large stalk celery
2 tablespoons fresh dill, chopped
2 tablespoons fresh chives, plus more for garnish
1 teaspoon Sylvia's Secret Seasoning
salt, to taste
pepper, to taste
1 ½ lemons, juiced
⅓ cup mayonnaise
4 long potato rolls
2 tablespoons melted butter
Instructions:
Cut the hearts of palm into oblique chunks and add them to a large bowl.

Mince the celery and add to the bowl with the hearts of palm.

Add the dill, chives, Sylvia's seasoning, salt, pepper, lemon juice, and mayonnaise and stir to combine.

Brush the insides of the potato buns with the melted butter.

Toast in a medium skillet over low heat for 2-3 minutes, until golden.

Fill the buns with the hearts of palm mixture.

Garnish with chives.

Enjoy!