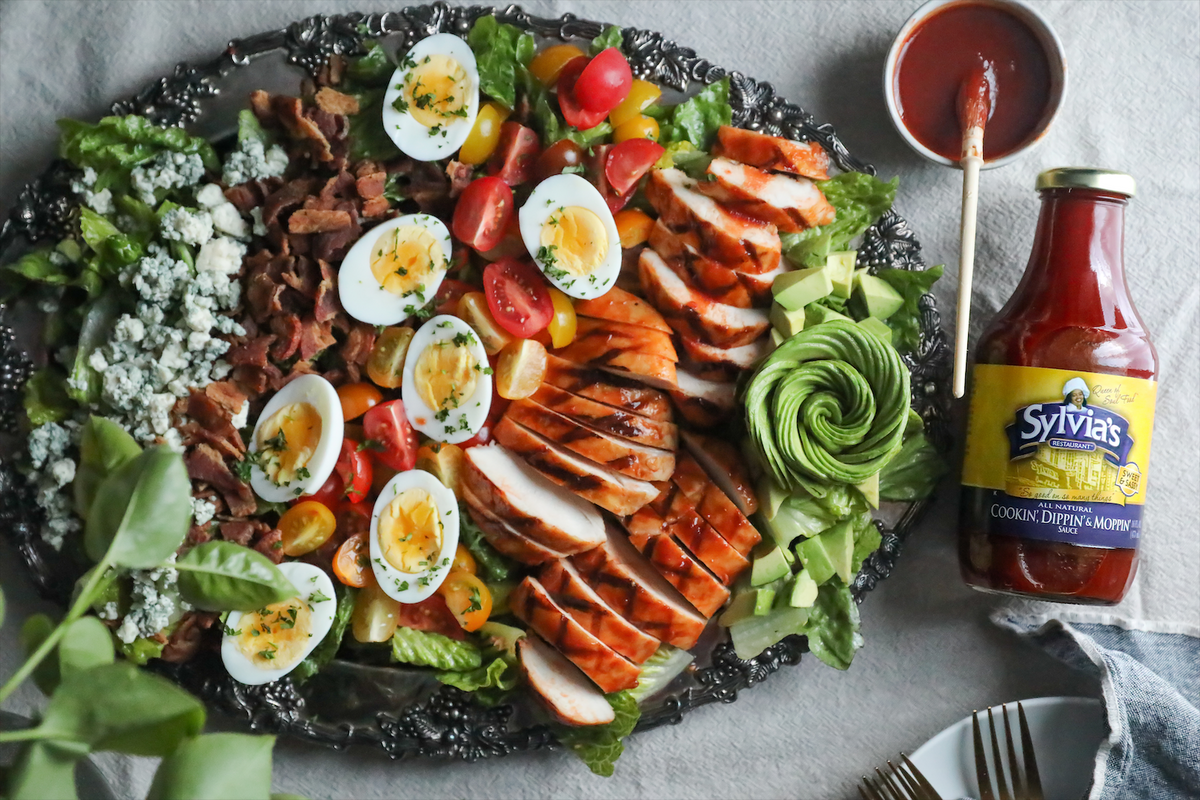 With a rainbow of flavors, this BBQ Cobb Salad with Sylvia's Cookin', Dippin' & Moppin' Sauce, is a quick, easy, and delicious salad that is perfect for a summer meal! 

Course: Main Course
Prep Time: 15 Mins
Cook Time: 20 Mins 
Total Time: 35 Mins
Servings: 6  


Ingredients: 

Toppings

3 Grilled Chicken Breasts Marinated and Brushed With Sylvia's Cookin', Drippin', & Moppin' Sauce
2 Heads Romaine Lettuce
1 Bushel Watercress
3-4 Boiled Eggs
1 /2 Cup Cooked Bacon Bits
1 Avocado Cubed
1 Cup Cherry Tomatoes Halved or Quartered
¼ Cup Blue Cheese Crumbles
Dressing
¼ Cup Red Wine Vinegar
¼ Cup Olive Oil
2 Teaspoons Honey
½ Teaspoon Dijon Mustard
1 Clove Garlic
½ Teaspoon Dried Oregano


Instructions:
Prepare the dressing first by combining all the ingredients together.  
Coat chicken with enough barbeque sauce and grill. 
Chop and clean the salad greens.
Toss the greens in the prepared dressing to coat (you might not use all the dressing, depending on the amount of salad greens used).
Top the salad and serve.