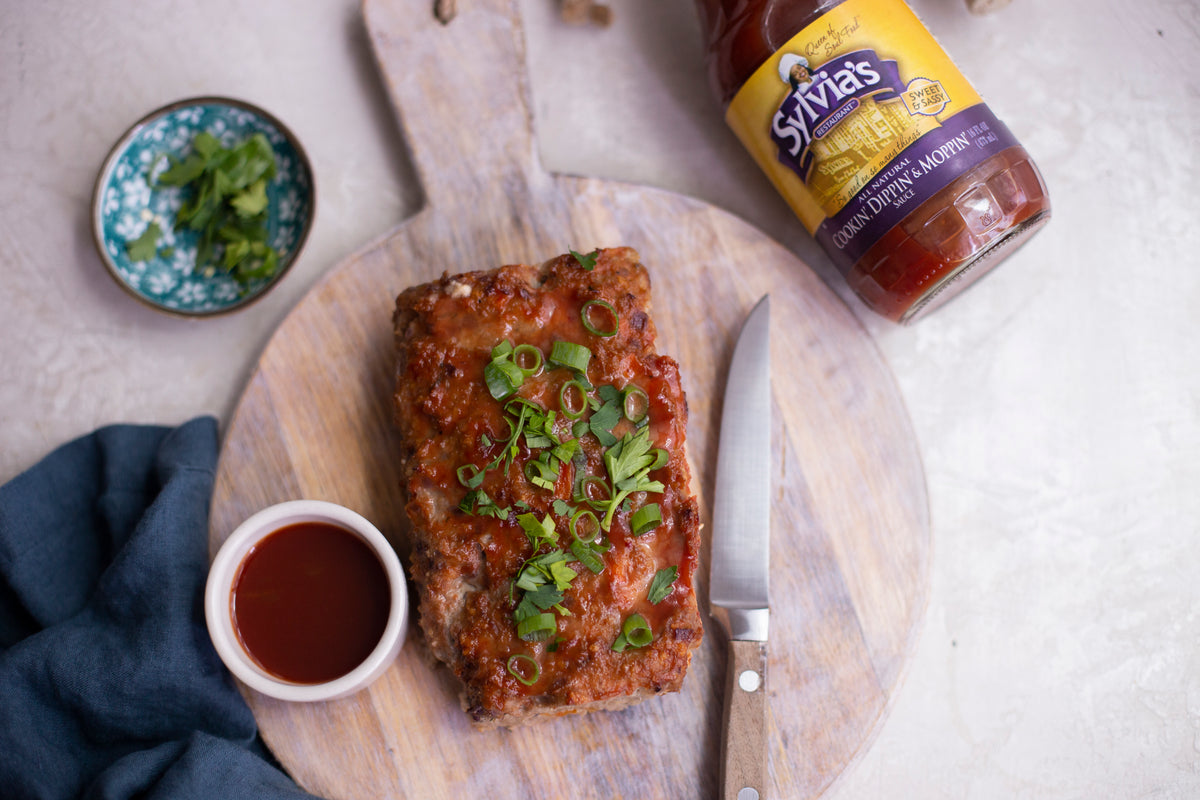 Sylvia's will change the way you feel about meatloaf! This moist and flavorful recipe will bring meatloaf to the top of your cravings. 
Prep Time: 10 minutes
Cooking Time: 70 minutes
Servings: 8
Ingredients:
2 pounds ground turkey
1 1/2 cups Sylvia's Sweet Cookin', Dippin' & Moppin' Sauce, divided
1 medium onion, finely chopped
1/2 cup dry breadcrumbs
3 cloves garlic, minced
2 large eggs, lightly beaten
2 teaspoons kosher salt
1/2 teaspoon freshly ground black pepper
Instructions:
Make the meatloaf: Arrange a rack in the middle of the oven and heat to 400°F. Line a 9x5-inch loaf pan with aluminum foil.

Place the turkey, 1 cup of the barbecue sauce, onion, breadcrumbs, garlic, eggs, salt, and pepper in a large bowl. Use a wooden spoon to stir until the ingredients are well combined. Transfer the mixture to the prepared pan and gently press down.

Bake for 30 minutes. Remove the pan from the oven and reduce the temperature to 350°F. Spread the top of the meatloaf with the remaining barbecue sauce and bake until the internal temperature reaches 165°F, 35 to 40 minutes more.

Let the meatloaf cool in the pan for 15 minutes. Remove from the pan by lifting out the aluminum foil. Drain the excess grease. Slice and serve with more warm barbecue sauce if desired.