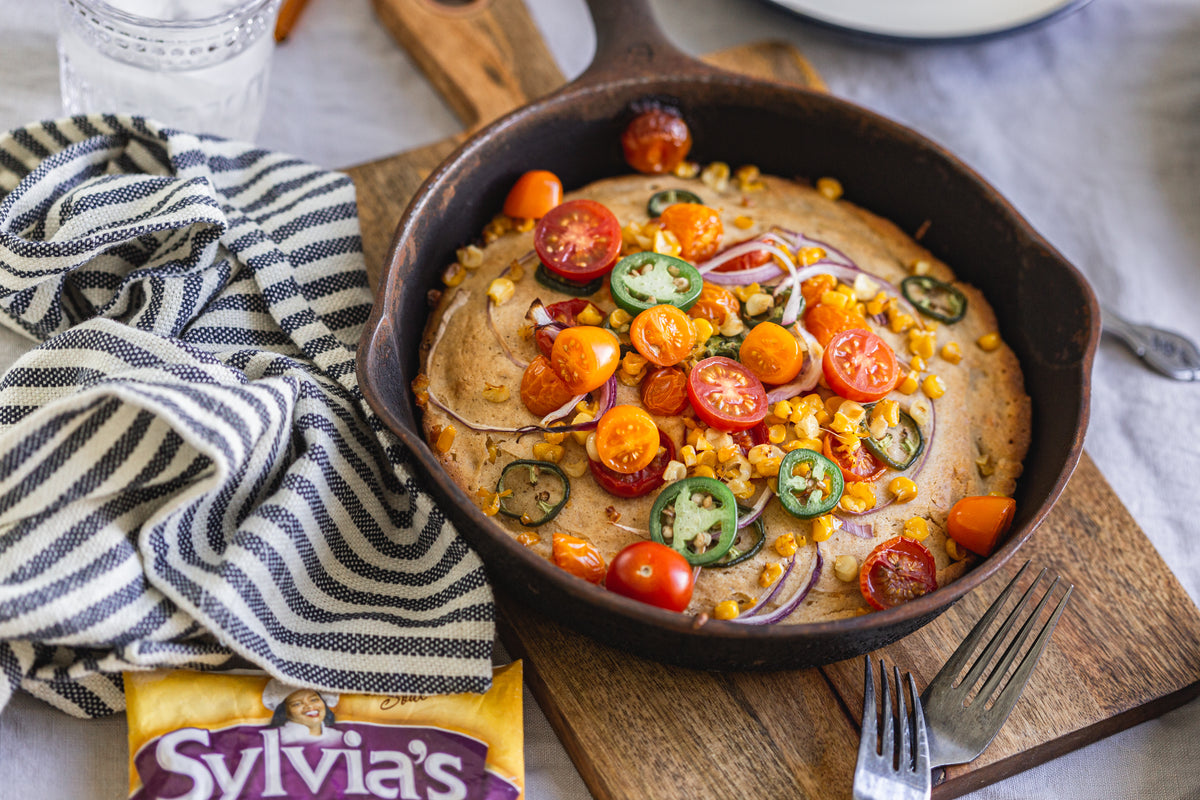 A tasty, veggie filled corn bread starts with a wholesome foundation-- Sylvia's Cornbread Mix! Sweet enough to be kid-friendly, while still getting their veggie intake.
Prep Time: 35 minutes
Cooking Time: 25 minutes
Servings: 5
Ingredients:
1/2 cup cherry tomatoes
fresh basil leaves
1 sliced jalapeno
1 cup fresh grilled corn
1/4 cup sliced red onion
1 egg
1/3 cup milk
Instructions:
1. Preheat over to 400 F.
2. Empty contents of this package into a medium size bowl. Add 1 slightly beaten egg and 1/3 cup milk. Stir until just combined. Fill greased skillet 1/2 full.
3. Top with ingredients
4. Bake 15-20 min or until golden brown.