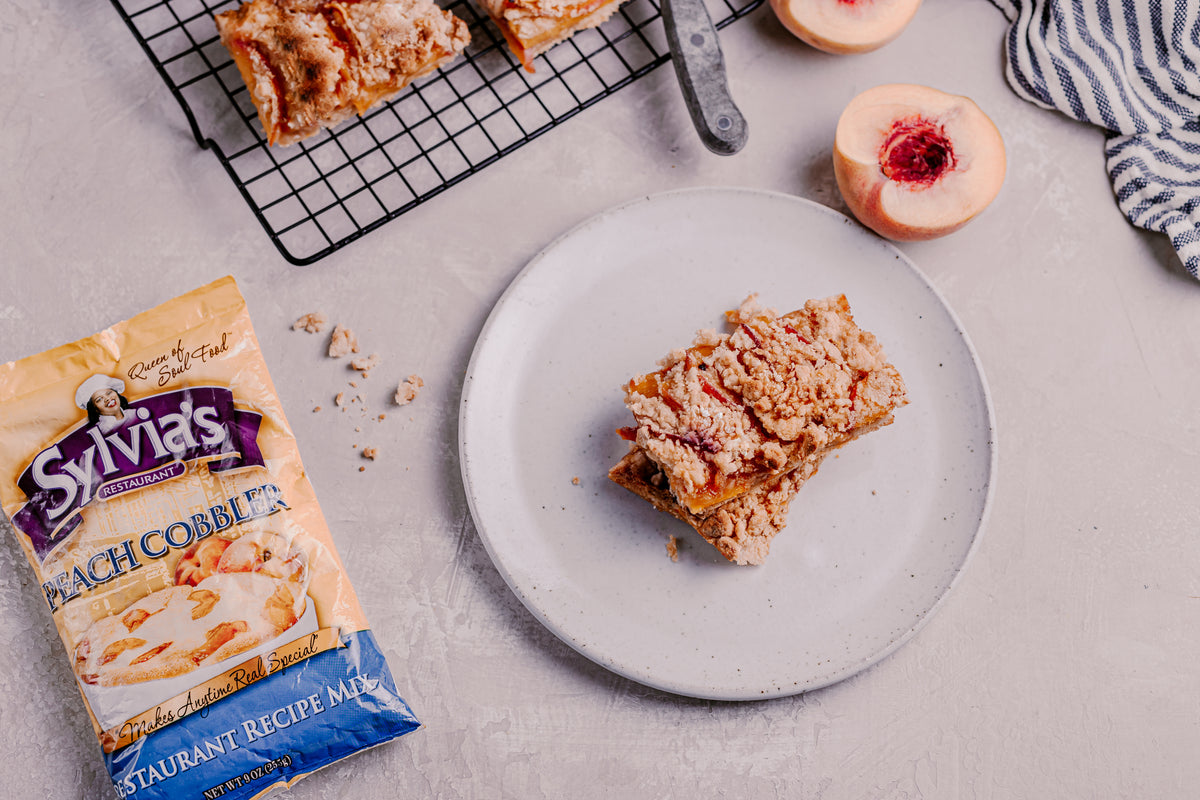 Buttery, crumbly and everything your sweet tooth craves. Made with Sylvia's Peach Cobbler Mix, it's easier to make than you would think! 
Prep Time: 30 minutes
Cook Time: 40 minutes
Servings: 20
Ingredients:

5 cups sliced peeled peaches approx 6-7 peaches, sliced thin
1/2 cup granulated sugar
4 teaspoons cornstarch
juice of 1 small lemon
1 bag of Sylvia's Peach Cobbler Mix
Directions:
Preheat oven to 350°F. Line a 9x13 pan with foil or parchment, and spray with non-stick spray.
Follow the instructions on the Peach Cobber Mix packaging to prepare the mix. 
Gently stir together peaches, sugar, cornstarch and lemon juice until combined.
Spread the peaches evenly over the crust, then crumble the reserved dough over the top of the peaches.
Bake for approximately 40 minutes, until the top is light golden brown, and the peach juices are bubbling. Transfer pan to a rack to cool before cutting into squares.