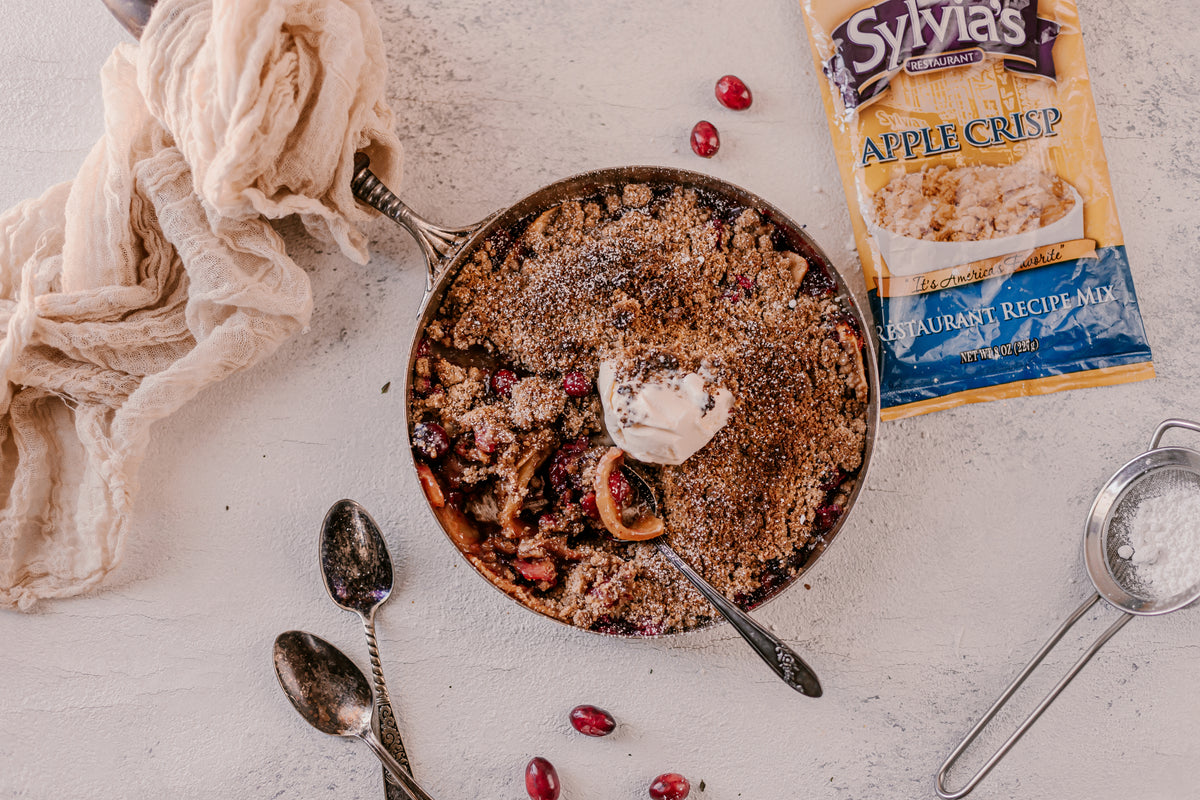 Fill your kitchen with no better smell than this Sylvia's Soul Food treat, inspired by warm and seasonal Fall flavors. 
Prep Time: 20 minutes
Cook Time: 45 minutes
Servings: 8
Ingredients:

3 cups peeled and sliced tart baking apples (like Granny Smith)
2 cups fresh cranberries¹
1 cup of sugar
3 tablespoons all-purpose flour
1 tablespoon fresh orange zest (optional)
1/2 stick (4 tbsp.) of butter or margarine
Sylvia's Apple Crisp Mix
Directions:
Preheat oven to 350 F. Lightly grease an 8x11-inch baking dish (or 7x11).

In a large bowl, toss apples, cranberries, sugar, flour, and orange zest together. Pour into a prepared baking dish. Set aside.

In a medium bowl, melt the butter or margarine and mix with the Apple Crisp mix until crumbly.

You can press crumbles together and drop over apples or just sprinkle.

Bake for 45-55 minutes, or until fruit is bubbly and topping is lightly browned. Top with a scoop of your desired icecream!