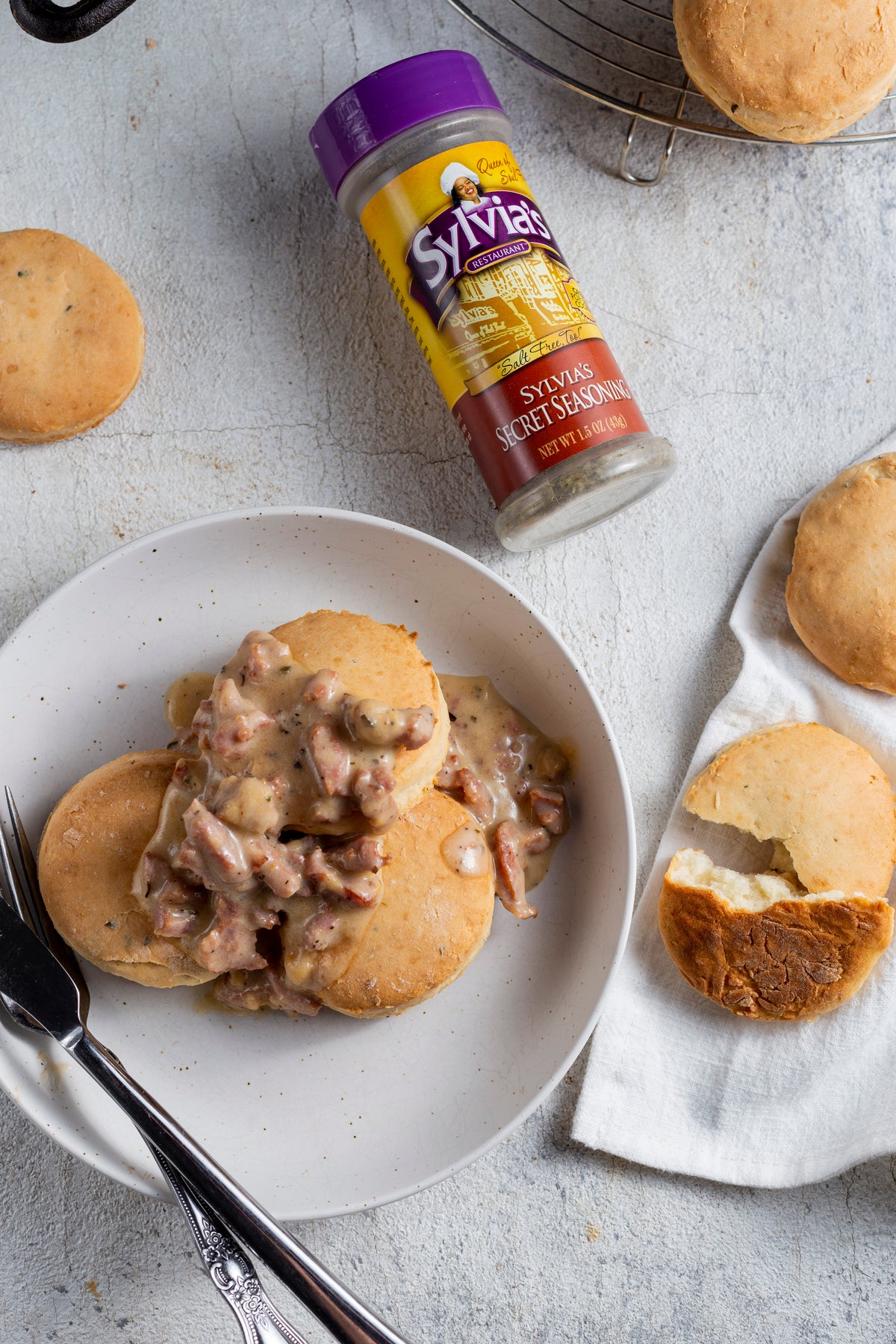 Add some extra flavor to your breakfast meal with these tasty biscuits with gravy! This recipe is very simple and is filled with scrumptious ingredients including Sylvia's Secret Seasoning. 
Prep Time 15 min
Cook Time 2 hrs
Ingredients:
1 lb pork sausage
2 tbsp butter
¼ cup flour
3 cups milk
salt and pepper
1 tsp Sylvia's Special Seasoning
1 can refrigerator biscuits 8 ct
Instructions:
1) In a large skillet brown pork sausage and break it into crumbles. Remove sausage from skillet and into a bowl, leaving the fat in the skillet.
2) Add 2 tbsp of butter to the skillet and melt over medium heat. Stir in the flour to create a roux. Cook until golden brown. Whisk in the milk, salt & pepper and Sylvia's Special Seasoning.
3) Heat the milk mixture over medium heat whisking constantly until it comes to a boil. The mixture will thicken. Remove from heat.
4) In a large crockpot (preferably a casserole crockpot or 6 qt) pour in the gravy. Dump in the cooked sausage and stir.
5) Open a can of refrigerator biscuits and place them one at a time on top of the gravy to form a top crust.
6) Cover and cook on high for 2 hours. Keep warm until ready to serve.